Custom Responsive Websites and Mobile Phones
At WowiZowi Productions we build websites that stand the test of time. That's a bold statement in the constantly evolving Internet world, but that's the feedback we receive from satisfied clients.
WowiZowi Productions creates experiential marketing websites for the Lodging industry. All of our responsive sites meet Google's guidelines for SEO, Mobile, Speed, Usability and Schema. Our websites are not a template, they are custom crafted to your specific needs and you own it! Our websites are customized to all mobile devices for ease of use by the viewer. We've been building and marketing Hospitality and Bed and Breakfast websites for over 16 years and employ an experienced team of professionals to handle your every Internet Marketing need.
Custom Website Development
Analysis of Site Organization
Website Maintenance
Photography
Photoshop Enhancement
Visual Company Identities
Logo Design/Branding
Business Cards
Brochures/Rack Cards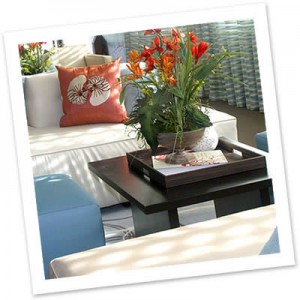 Specialized Lodging Industry Photography
It is your photography that captures the attention of potential guests and makes them stop and wish they were there. We understand it's not just a photo… it's your story. Your website images need to convey the mood and ambience of your property. Each photograph requires special lighting, the correct setting of your rooms, an artistic eye and an understanding of what your experience is all about. Our unique and compelling photos sell the experience you offer.
Specialized Lodging Industry SEO Marketing and Google Compliance
Each client requires a unique mix of strategies. FirstRail Internet Marketing, our sister company, will help you find the best solutions to attain your goals. Our Marketing and Hosting Partners, FirstRail Internet Marketing and ProtosHost will help you find the best solutions to attain your goals.
FirstRail Marketing offers a Free Consultation to review your SEO needs and suggest a marketing and monitoring program that works best for your business and for your new website. Their services include Google Adwords, Website Analytics data analysis, social media integrations, Facebook, Google Plus Business, YouTube videos, email blasts and more. Everything to bring targeted traffic to your website and understand how your traffic interacts with your brand.
Organic Search Engine Optimization
Search Engine Text and Copywriting
Pay Per Click Campaigns
Facebook Set-up and Monitoring
Local Optimization
Email Campaigns
Video Montage
Branding & Print Design

Support your website with custom-designed collateral materials. WowiZowi Productions offers a complete range of visual and graphic design services to synchronize your promotional efforts, including logo design, business cards, rack cards, posters and ads. WowiZowi will coordinate your collateral materials, and strengthen your branding by making sure you present a consistent visual presentation of your property.
Reliable and Safe Web Hosting
The experts at Protoshost.com offer experience with a solid WebCluster® infrastructure to allow our customers top-of-the-line, fast, safe, reliable, redundant and secure hosting solutions.
When creating a NEW website for your business, we work closely with you to guarantee each of your specific needs are met. We have customized a process that insures a smooth and successful collaboration.